Teeth Whitening
The process of whitening your teeth by one or several shades is a common request we receive. We help patients whiten their teeth for all sorts of reasons – for some people it's a special occasion like getting married, and for others, it can be a long term dissatisfaction with the colour of their teeth. The colour of our teeth can be linked to how happy we are to show them off – a shade that we are self-conscious about may mean that we tend to hide our teeth when we smile or talk.
We recommend the Take Home Treatment to our patients for their teeth whitening. This option involves an initial appointment with us to take moulds of both the top and bottom teeth. The moulds are then made into two 'trays' that fit snugly over both the top and bottom teeth. The patient then calls back into the surgery to collect the trays and the teeth whitening gel. The gel is squirted into each tray and worn on the teeth. We will advise on frequency and duration depending on how light the patient would like to make their teeth. The beauty of this option is that patients can then manage the whitening process themselves.
Although teeth whitening is a safe procedure, sensitivity of teeth can be a side effect. This should only last a short time after treatment.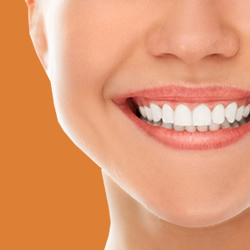 Ph: 07 3870 7443
Level 2, Toowong Village Tower
9 Sherwood Rd
Toowong  Qld  4066
(right next to Fitness First)